Dafeng integrates advanced lighting, audio and video systems into one, adopts international standards, and reaches the world's advanced level. It has delivered more than 100 lighting and sound projects.
Lighting system
The lighting system design has international standards. The system configuration and function meet the requirements of modern theater, concert hall, studio, television broadcast, stadium and other lighting requirements; fully consider the system's foresight, scalability, rationality and good cost performance, and maintain the system's leading position for a long time.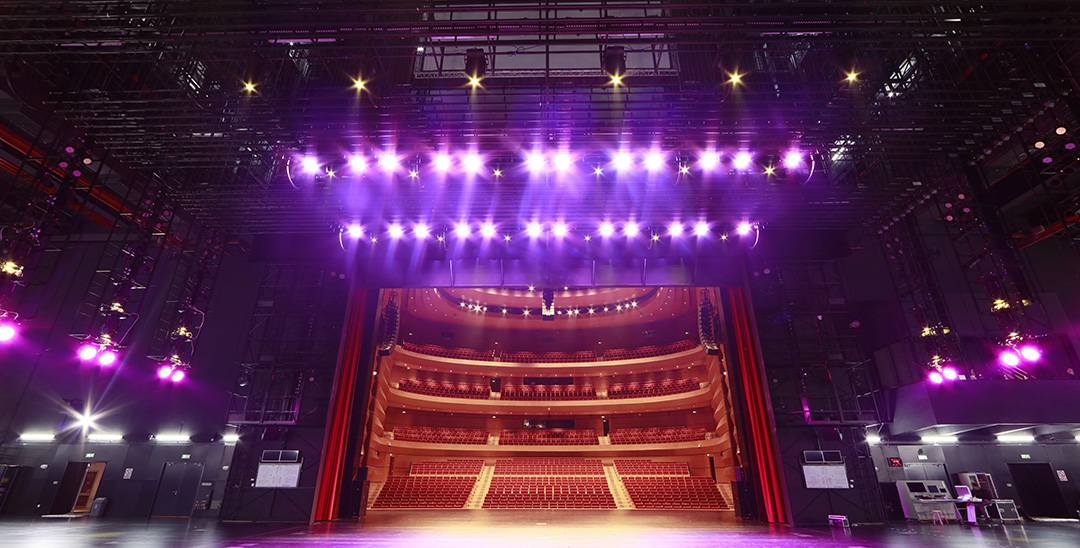 The lighting console is the core of the lighting engineer to achieve various lighting effects. The conventional lamp console and the computer lamp console selected are suitable for the use of performers in different countries. At the same time, it can control conventional lights, computer lights and other operation functions and operation interfaces on a control platform to realize the integration of stage equipment control; it is more suitable for the requirements of fast-paced modern performance, and supports WYSIWYG software, so that the lighting engineer can simulate the lighting layout of the venue in advance, make plans for the performance program in advance, and all the lamp positions, matching and programs are in place before entering the site The field mode visual parameters of real-time lamp imaging include brightness, color, pattern, motion, aperture, lens, aggregation and color change.
Audio system
The Grand Theatre is mainly used in large-scale literary performances, performing opera and concert, and it also needs to take into account the needs of the stage sound system such as meetings and reports.
To meet the needs of large-scale opera, ballet and ballet performances;
To meet the needs of symphonic concerts and national concerts;
Meet the needs of modern pop concerts and concerts;
To meet the performance needs of large-scale drama, drama and drama;
To meet the needs of large-scale government meetings and various mass gatherings;
Meet the needs of large variety show and various celebration activities;
It can meet the basic needs of TV stations and radio stations to broadcast and record all kinds of literary and artistic programs.
The multi-function hall is designed to meet the needs of small and medium-sized song and dance drama, TV variety show, art rehearsal and other types of performances.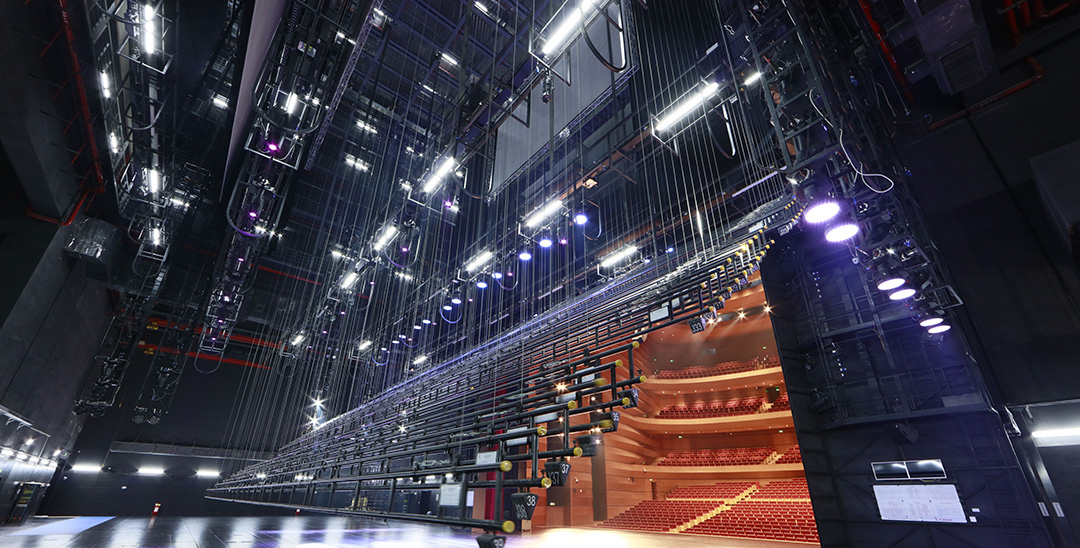 Video system
Dafeng has adopted the internationally popular security mode, the technology mature and reliable all digital signal transmission system, to realize the resource sharing, multi-point monitoring and remote control in the network, improve the comprehensive performance price ratio of the stage video system, ensure the advanced, expansibility and reliability of the equipment configuration, and the whole system configuration can meet the requirements of the modern theater and consider the expansion margin.