Dafeng has particular design and R&D, manufacturing and intelligent-making and the overall strength of after-sales service, advanced equipment R&D, trial-production, production, detection base, and provides the clients with specialized customization products and services.
Taking "Science and Technology Innovation" as core competitiveness, Dafeng sets up research institutes in Hangzhou,Beijing etc., and the first National Enterprise Technique Center in the industry, National postdoctoral workstation, Provincial Key Enterprise Research Institute and such creative platforms, and brings in professional talents to build the top R&D team in the industry.
Dafeng domestically researches and develops dozens of core technologies represented by flexible rack lifting device, it breaks the international monopoly and starts the domestication road of intelligent stage lifting technology and takes "12th Five-year" National Sci-tech Support Plan.

Leading Technologies
International initiatives: flexible rack lifting system, acoustic reflecting cover of overall track walking etc.
National initiatives: universal turn-table, towing-free side turntable walking system, high-speed actors lifting car system, multi-altitude walking car system, universal intelligent car turntable system, laminated turntable system, air cushion module moving system, square crossing rail two-way turntable system, oversized outdoor multifunctional combination stage system, oversized arc-shaped high-speed lifting screen system, large dip angle vehicle-mounted turntable system, large anti-corrosion fire and water combination turntable system, oversized water lifting platform system, aluminium alloy split mounting combination turntable system, wireless remote orbiter basing on 5G frequency band, 4D dynamic science fiction experience seat system, large LED moving screen system, pleated large screen system, large screen machine three action system, acoustic loop track curtain storage system, etc.
Other advanced technologies: water safety protection technology, ultra portable mobile single point crane, super large multi-dimensional combined activity stand, etc.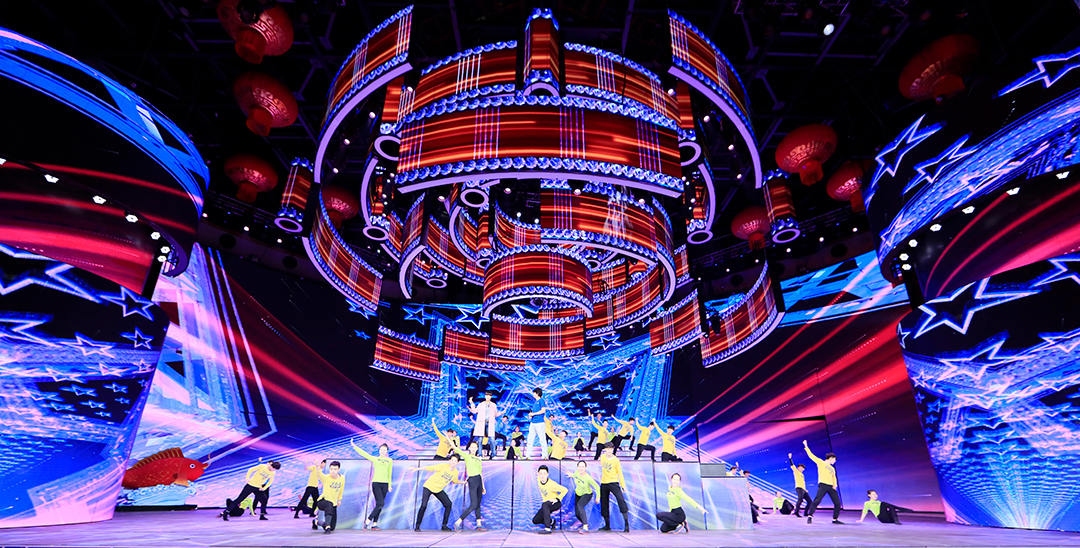 Composition of the stage
On stage equipment: mainly lifting and hanging equipment. Used for curtain, setting, props, lamps and actors hanging and their activities over the stage.
Off platform equipment: mainly lifting, translation and rotating equipment. It is used to switch and change the space form of the stage.
Control system: it is divided into main control system, manual control system and emergency control system. Safe, reliable and convenient operation of all stage machinery and equipment. The user-friendly interface is used to display 3D dynamic.
Stage floor: stage special wood floor is divided into fixed area and movable area. It is flexible and suitable for various forms of performance such as dancing.
Stage curtain: it consists of front curtain, large curtain, yarn curtain, eaves curtain, side curtain, two curtain and sky curtain. It is used to cover equipment, lamps, waiting actors, etc. to prevent the passage. Or as a background for the performance.